Have you recently been charged with a crime? If yes, your first move should be to find a Maplewood criminal defense attorney, regardless of whether you're guilty of the crime. Going into any sort of criminal case without professional assistance will almost always end badly. You may get unjustly charged with a crime you didn't commit, or you might end up having to serve more jail time than you would with an attorney. With that said, the lawyer you choose is almost as important as just having legal help in general. Not every criminal defense attorney in Maplewood, NJ can provide the expert legal service necessary to get you the best possible outcome. It's important to do some research and gain some background information before hiring someone. If you're feeling overwhelmed with finding an experienced and reliable Maplewood criminal defense lawyer, check out this article below.
Maplewood Criminal Defense Attorney | Finding the Right Defense Lawyer for Your Case
When you've been charged with a crime, it's important to find an attorney who specializes in criminal defense. Maplewood criminal defense lawyers have studied criminal law extensively and know all the ins and outs of the legal system. This is vital when it comes to building a strong defense for your case. If you try to represent yourself or hire a lawyer who doesn't specialize in criminal law, chances are they won't be able to provide the same level of expertise and you might end up getting convicted of a crime you didn't commit.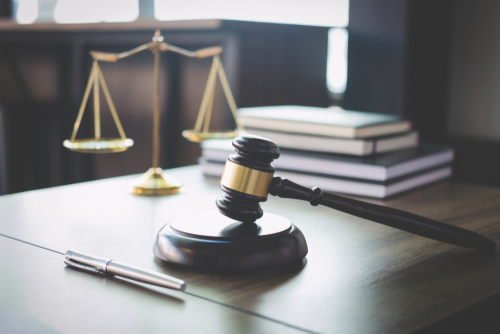 Another important factor to consider when choosing a criminal defense attorney in Maplewood, NJ is their experience. You want to find someone who has defended similar cases to yours in the past and has a proven track record of success. Ask potential lawyers how many criminal cases they've taken on and what the outcomes were. If they don't have much experience, or if they have a lot of experience but mostly with lower-level crimes, they might not be the best option for you. It's also important to make sure the lawyer you choose is licensed to practice in your state.
Finally, you'll want to consider how well you communicate with the Maplewood criminal defense attorney you're considering hiring. This is important because you'll need to be able to trust them implicitly and feel comfortable discussing sensitive information with them. If you don't feel like you can talk openly with your lawyer, it's probably not going to work out. Schedule a consultation with potential lawyers and pay attention to how well you connect with them.
Choosing the right criminal defense attorney is an important decision that could mean the difference between conviction and acquittal, so make sure to do your research and choose carefully. If you follow the tips above, you should be able to find a great lawyer who can help you win your case.
Looking for an Experienced & Reputable Criminal Defense Attorney in the Maplewood, New Jersey Area?
If you're looking for a great criminal lawyer in the Maplewood, NJ area, Scott V. Spina is the person to contact! Whether it's drug charges, restraining orders, financial crimes, disorderly persons, insurance fraud, or real estate closings, Scott is well-versed in all of those and more. His passion to help others in challenging times has paved his career as a lawyer. His firm is set on core values such as communication, willingness to listen, sound judgement, and compassion for each and every client. Service towns in the Essex County, NJ area include Essex Fells, Bloomfield, Nutley, Millburn, Short Hills, Montclair, Livingston, Fairfield, Roseland, South Orange, Caldwell, Glen Ridge and many more. For more information, you can contact Scott at (973)743-4801, or visit the website.
Bloomfield Criminal Attorney Home
Other Posts:
Criminal Attorney in Essex County